Crowlers.

Here's What you
Can take home.
Minnesota laws are finally changing, so we can actually sell you a six pack. Or you can put your arms around a 25oz crowler. Or a refillable growler. So no matter where you're headed, you can take us with you.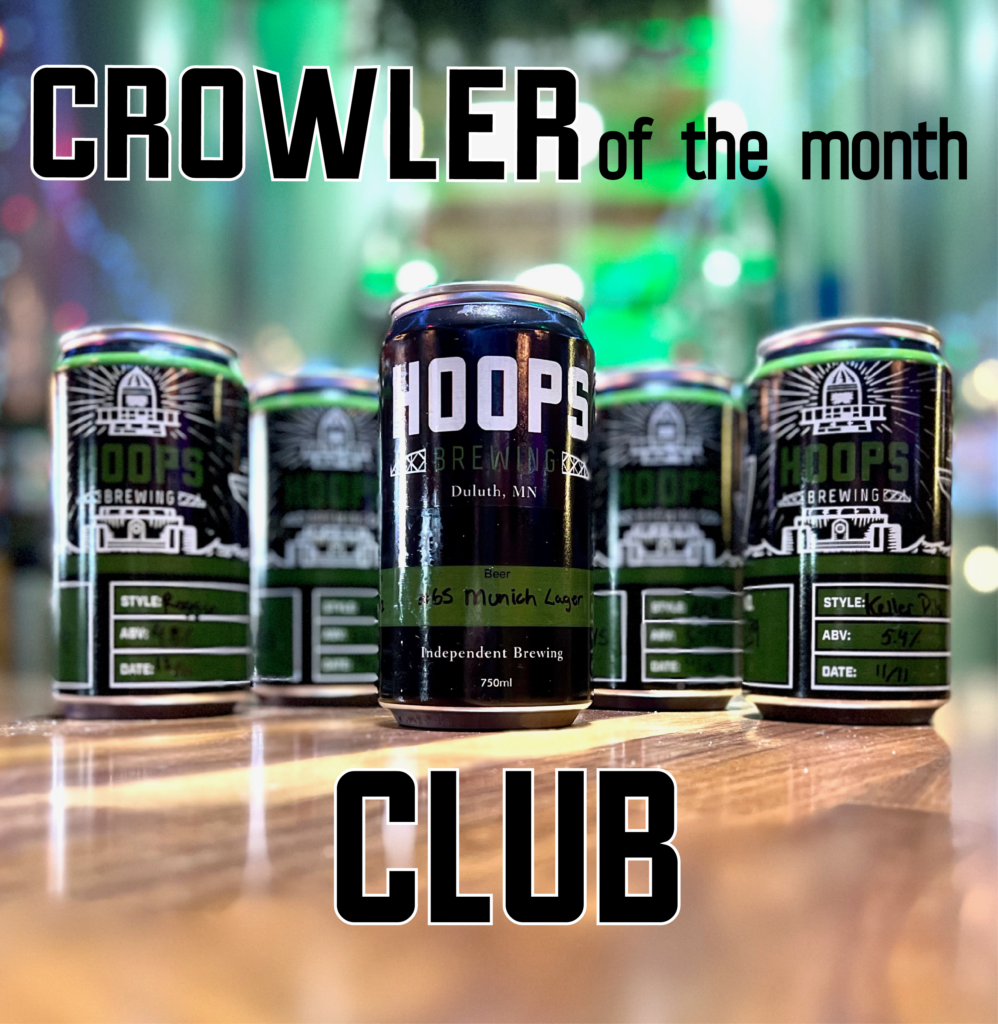 Crowler of
the month club
Get access to unique, handcrafted beers every month, curated by Dave Hoops himself.
1. Signup
Signup at our beer hall for a three or six month membership.
1. Pickup
Every month you'll get four 25oz crowlers and a bonus, member exclusive, fifth crowler.
3. Stay for a pint
Members receive two free pints every month at the beer hall.
3 month or 6 month membership
Membership is currently at capacity. To get on the list for our next opening, send an email to:
info@hoopsbrewing.com